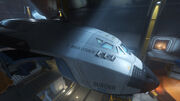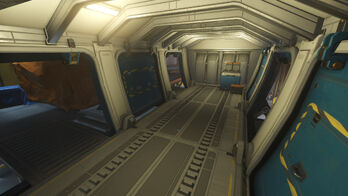 The OSS-7 Aurora is an atmospheric craft used by Overwatch. It is much smaller than the Orca craft that is used to transport agents. It is stored in Hanger 18 in Watchpoint: Gibraltar. The designated pilot for the craft is 'Lt. Maria Estrada'.
Trivia
[
]
Aurora is another word for the Northern Lights or Aurora Borealis.
Like the MV-261 Orca, it appears to fly using futuristic jet engines.
It has three pairs of opening hatches labelled 01, 02 and 03.