Overwatch: An Adult Coloring Book is an adult coloring book for Overwatch.
Description
Overwatch: An Adult Coloring Book is an epic volume of art capturing the spirit and wonder of Blizzard Entertainment's award-winning top game of 2016. This deluxe coloring book showcases the video game's artistry through more than 75 pieces of concept art, paintings, and sketches. With breathtaking images of Overwatch's characters, settings, and thrilling adventures, this coloring book has something for every Overwatch fan.[1]
Trivia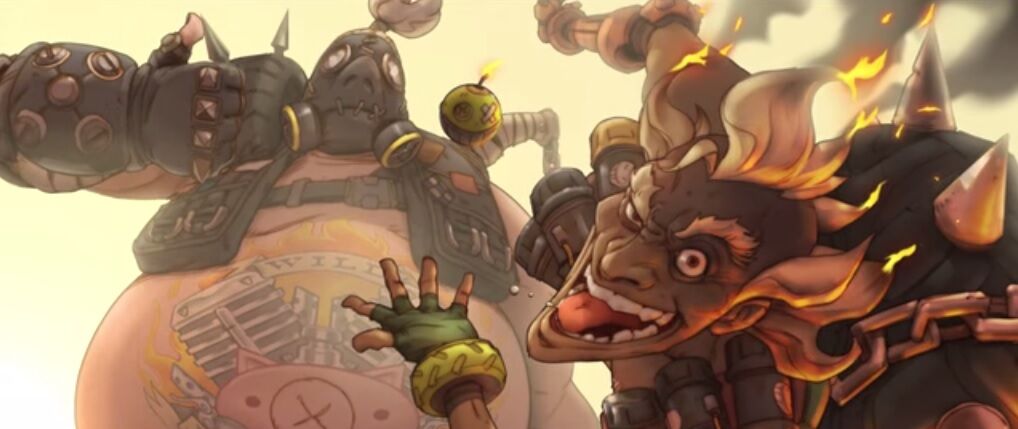 One of the Junkrat and Roadhog coloring pages features a difference from the same artwork seen originally at the end of the Junkers' Origin Story short. In the coloring book, Roadhog is pointing two fingers at his temple as if he is pointing a gun to his head, in a possible reference to the Borderlands franchise. In the art featured in the video, Roadhog is instead giving a thumbs up.
References